Premier Events Facility in Canton, GA
Events On Main is an industrial venue for small weddings (up to 125 seated at tables), receptions, rehearsal dinners, birthday parties and more with 2700 square feet to serve every occasion.
View Mon-Fri 9-7 or Sat 9-4 if the calendar shows no event then no appointment is needed. Go to the front desk of Studio 5 downstairs.  They can let you in but they can't answer questions.  Call Majesty with any questions.
Gallery Pics
Here are just a few of our featured pictures from our gallery.
Recent Blog Posts
Majesty Brown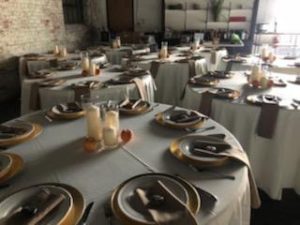 Another great wedding color
jdelahoz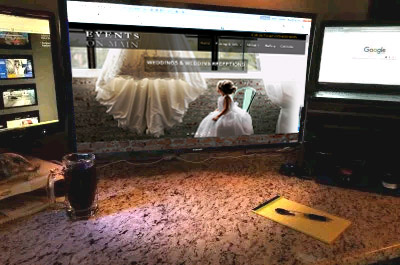 Welcome to our new website.  This site will enable us to better serve you and to do more helpful and fun posts to keep you in the loop.  Please be sure to keep checking in to see what we've posted here.